Post by Pyronia Flora on Feb 6, 2010 15:46:12 GMT -5
Flora, Pyronia Marie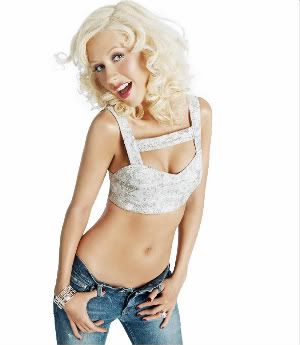 ( B A S I C )
I created the Sound of Madness
[/i][/color][/size]
FULL NAME:
Pyronia Marie Flora
DATE OF BIRTH AND AGE:
5/21/1992 | seventeen
SPECIES:
human
Original or Canon:
Original Characher
GENDER AND SEXUAL ORIENTATION:
female | likes boys
CURRENTLY LIVES:
forks
PHYSICAL DESCRIPTION:
Pyronia is 5'4". Tall for her family at least. She has shoulder length brown hair. She wears it down or up. Sometimes she puts curls or waves in it. Her eyes are light brown, but on some days it looks like she has a black circle around her eyes. When the light is shining just right on them, it makes the bottoms look blue. It is the one thing that she loves about her. A lot of people compliment them.
Pyronia has a fit body because she plays many sports. She plays softball, basketball, and volleyball. When she is with her friends, they enjoy playing basketball against each other. On her spare time, she dances and sings just for fun with her neighbors. Pyronia was as graceful as a human could be. That helps her when she is out on a field when her team is counting on her.
She likes to wear jeans most of the time and you can almost never see her out of them unless she is in gym or playing a sport. She wears short sleeve shirts every day, even if it is winter outside. She wears sweatshirts that have sport emblems on them like Boston Red Sox or Dallas Cowboys, maybe even SU women's basketball. She wears clothes that people wouldn't notice her in. She hates the attention. People say that she has a tom-boy appearance. It might be that she wears jerseys of her favorite players or sport emblems, but she can be very much a girly girl.
( O T H E R )
Wrote the book on pain
[/i][/color][/size]
LIKES:


Animals

Music

Sports

Family and Friends

DISLIKES:


Mean People

Losing friends

Country music

Moving around the country

STRENGTHS:


Can keep her cool in bad situations

Will do anything to help someone

WEAKNESSES:


Easily fooled to do something for someone

Can't hurt anyone

FEARS:


Losing her Family and Friends

Not being accepted

PERSONALITY DESCRIPTION:
General Personality: Pyronia is a girl that likes to have fun. She knows when it is time to joke around and to be serious. She is shy at first but once you get to know her, She is one of the most outgoing people you could meet.She loved to put adventure into her life. It might be taking a night swim in the middle of fall with her friends or it could be just taking a hike through the forest. She puts danger into her life by playing chicken with bikes in her driveway or walking the forest in the middle of the night. She makes it dangerous but in a way that no one will get hurt. She loves to travel around the area where she is. You can never keep her in one place for too long.

Pyronia wants everyone to be happy and for herself to be happy too. She doesn't think that giving up will make problems go away. It bugs her when people give up on things. Even if she has a problem, she fights through it until it is gone. She doesn't want to make the world worst. She wants to make it better.

Social Personality: Pyronia is not very sociable. She likes meeting new people, but she isn't very outgoing when she meets them. She has to grow on someone. As her and someone else become better friends and get to know each other better, she comes out of her shell. If someone comes up to her, she tried to make that person like her. She likes making friends but, her shyness comes inthe way.

On some days, Pyronia would like to curl up into a ball and think, "Screw the world." Those are the days where you don't want to mess with her. She could probably bite your head off by even saying hello. Everyone that knows her learned that when she is in those kind of moods to leave her along and not try to joke around with her and to be serious. Where on other days, she can be really hyper and jump around everywhere. You can't make her talk in anything quieter than a yell. She will say everything very loud. She would laugh at everything. You could tell her the most stupid joke in the world and she could die laughing. You could take a quick glance at her from across the room and she will burst out laughing.

Pyronia is a person that you can rely on. She will always be there for you when she can. You can never doubt that she will betray you. Pyronia likes to help people with their problems and help them get through whatever they need to get through. It bothers her when she can't get through something.
( H I S T O R Y )
Somehow I'm still here, To explain
[/i][/color][/size]
MOTHER:
Teresa (Cummins)Flora
FATHER:
Brad Flora
SIBLINGS:
Brother: Triton Flora,
Sister: Astrea Flora
HOMETOWN:
Small town in Virginia
HISTORY ESSAY:
Pyronia grew up in a small town in Virginia. She has one brother and one sister. Her brother's name is Triton, and her sister's name is Astrea. Her parents loved names of goddesses and gods of Greek mythology. She lived in the country of southern Virginia. Her family owned a small two story house on a farm. Her grandparents used to be Amish, but her parents decided to go out on their own. Being shunned from the village at which they grew up moved to a farm south of where they used to live. Pyronia isn't that well in school. All through grade and middle school she needed help by her parents or siblings. She is just now starting to get it as a junior in high school.

The only place that she felt like she knew what she was doing was on a sports field or in the barn with the animals. She loved the animals with her life. She did everything she could to save them from illnesses or disasters. When she grew up she wanted to live on a farm with a bunch of animals.

When Pyronia was a little girl, she was into everything. She always got in trouble for doing things she wasn't supposed to or by not doing the things she was asked to do. She was a mischievous little child. Even from an early age of 4, she was running around the farm, playing with the animals or taunting them from afar. Whenever either of her parents caught her, she knew what the punishment was going to be. No extra privileges for a week. That included being able to play outside, eating desert after dinner, or going to bed late at night. It wouldn't stop her though. Whenever she got done being grounded, it was only a matter of time before she was probably going to be caught doing the same things again. She was never like her brother or sister. Her brother, Triton, joined her sometimes, but her sister never did. She was too much of a goody-two-shoes to do anything that would get her in trouble. Triton and Pyronia would always get on her case about that until they got older and grew out of the immaturity.

Her family was almost revolved around sports. Her brother Triton played football, basketball, and baseball. Her sister playing soccer, volleyball, and lacrosse. Pyronia plays basketball and softball. She never did like soccer. With everyone playing sports like this, they were all very fit. This helped whenever they had to chaise after a dog or some animal that got out of the house, barn or the fenced in area. Normally when one got loose, a bunch got out. One time they needed to chaise a horse, a pig, and 3 dogs around and around the yard. Jumping over fences and plants, running through mud and fields, diving around trees and ditches. Nothing could stop them.

Pyronia can still remember the day when her sister, her brother, and her all had to chaise after about 10 animals. Their father was good with fixing fences and pens, it was when they opened them to feed the animals when they got out. All three of them had got all of the loose animals into their pens when they figured out that they had missed a pig. They had to run after the pig to have it go into it's pen. It had just got done with a storm that had pouring rain, so everything was muddy and slippery. They ran into the pen and closed the gate thinking that they will just jump over the fence to get out. As they were running, Pyronia's sister, Astrea, slipped and fell into a big puddle of mud. Triton walking to the fence to jump over it, didn't see her and tripped over her, falling into the puddle with her. Pyronia was standing there laughing when they both reached up and pulled her down to the ground with them. They spent almost half and hour trying to all stand up and be able to walk over to the fence to get over it. By the end, they all were covered in mud that you couldn't even recognize them.

She was crushed when her parents said that they were moving to Forks. She had never heard of the city before. She was going to have to say good-bye to all her friends and move. They promised each other that they were going to stay in touch, which they still do. Pyronia said that when she got enough money and when she was older she was going to leave her parents and move back to the area at which she was born and raised, maybe even buy the house that they used to live in.

As Pyronia and her family moved to Forks, she realized that it wasn't so bad here. She still doesn't like the idea of all the vampires, but she lives with it. Pyronia and her siblings still are trying to raise enough money to visit their hometown back in Virginia to see all their relatives and old friends. Even though, they have made a bunch of new friends here, it would be nice to see old ones again.
( P U P P E T E E R )
That the darkest hour never comes in the night

[/i][/color][/size]
ALIAS:
Ashley
AGE:
14
ROLEPLAY EXPERIENCE:
Since August 2008
HOW DID YOU FIND US:
bella
OTHER CHARACTERS?:
Andorra Fletcher, Isabella Cullen
SECRET PHRASE:
removed by admin
RP EXAMPLE:
[quote*]Andorra is enrolled in Forks, Washington High School as a senior. She has met the Cullen Family and found out they are vampires too. She also found that they hunt just like her. The Cullens' have also filled her in on the pack that was made between them and the La Push Pack. How that no vampires are allowed to bite any humans and they cannot go onto their territory. In return the La Push Pack (werewolves) would not destroy them.
She thought that this was interesting and she in return agreed to what the pack was. Andorra didn't want to be rude and intrude on the Cullens, so she decided to go out and buy her own home to live in. She always enjoyed hanging out with Rosalie and Alice. She finally had people she could talk to without trying to hide anything from them. They sayt together at lunch and Rosalie and Andorra had a few classes together with Rosalie's soul mate Emmett.
Rosalie told Andorra about how every vampire has a soul mate and it takes time to find who could be her soul mate. She kept the hope alove that she would find her soul mate some day. Alice also told her that it would happen out of nowhere like it did with her and Jasper.
Andorra learned that three of the Cullens also had powers like her. Jasper could affect people's emotions like her but he did it a lot quicker that her. Alice could see the future but it always changes when someone changes their path. Edward could read people's thoughts. Andorra knew the try to keep her thoughts hidden when he was around. Edward thought Andorra was a nice person and was like a little sister to him. Edward always brought Andorra to work and picked her up. She worked at the Applebee's in Seattle. She loved being about the work around people without having the urge to kill them.
Andorra was enjoying her job until one day a group of six guys came in. They smelled awful to her. She didn't want to be rude so she just ingnored it. She thought the one boy was cute, she heard the others call him Jacob. Whenever he would look at her, her knees would shake. She wondered if this is what Alice and Rosalie meant. Well, she want and took their order and gave them the best service ever. When it was time for her to go Jacob came up to her. They both started to talk. Edward was waiting outside for her to get off her shift. When Alice called him, she told him that she had a vision and Andorra all of a sudden disappeared. Edward rushed into the restaurant to see Andorra talking to a boy and then he knew who she was talking to. He looked around and saw the rest of them. When he rushed over to her the reest of the group of boys came over to Jacob's side. Andorra had no clue what was going on.
After a ton of yelling, Jacob finally realized that Andorra was a vampire and Andorra realized that he was a werewolf. She knew that she wasn't supposed to like him but she couldn't help it. She wondered how much trouble she was going to be in with Carlisle and Esme.[/quote]
credit to
jenna aka alice cullen
who designed this application.
If you would like to use it, please contact an admin and
do not
remove credit.
Lyrics credit to SHINEDOWN - Sound of Madness.[/size]
[/font][/center]