Post by Kyle Conor on Jul 9, 2010 22:17:48 GMT -5
Conor, Kyle Anthony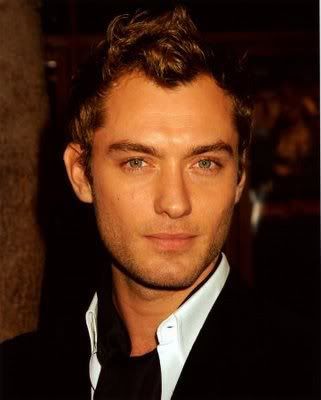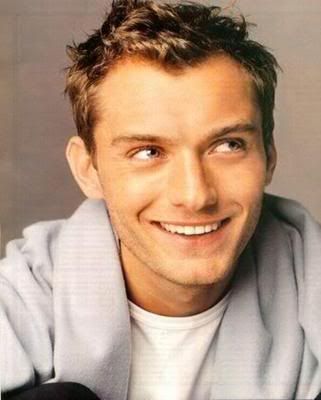 ( B A S I C )
I created the Sound of Madness
[/i][/color][/size]
FULL NAME:
Kyle Anthony Conor
DATE OF BIRTH AND AGE:
23/05/1989 | twenty-one
SPECIES:
werewolf
Original or Canon:
Original Character
GENDER AND SEXUAL ORIENTATION:
male | likes girls
CURRENTLY LIVES:
la push
PHYSICAL DESCRIPTION:
Kyle is a 21 year old boy that is 5'11". He has short blond hair. He has hazel eyes. He is into sports and was good in school. He was very smart when it comes to school, but he had to work for it. If you ask him anything to do with music he could answer as quickly as it is possible.

Kyle is not overweight and has an athletic body. He's like this with him being active with the wolf gene and that when he is with his band; all of them are jumping around playing or singing.

Kyle is a boy that is very into music. He sleeps, lives, breaths music. He plays the guitar, drums, and bass. He even has a good voice. He mostly wears a t-shirt and jeans or shorts. It doesn't bother Kyle to dress up sometimes though. He almost never wears a coat. It doesn't bother him at all, defiantly with his warm body temperature. You can sometimes see him carrying a messenger bag with a notebook and a pencil in it.
( O T H E R )
Wrote the book on pain
[/i][/color][/size]
LIKES:


Music

Drawing

Nature

Sports

DISLIKES:


Vampires

Lazy people

Fakers

Injuries

STRENGTHS:


Good at drawing

Can easily make small talk with a new person

WEAKNESSES:


Has to work extra hard to achieve things

Can trust people too soon

FEARS:


Losing people he cares about

Losing his voice

PERSONALITY DESCRIPTION:
Kyle Conor is someone that likes to meet new people, and form new friendships. He's always talking to many different people, not just one type of person. Growing up in NYC, you get used to a bunch of totally different people around you. He's very outgoing at times, but he can also be draw into himself and reserved. Normally when he gets an idea for a drawing or a song, he doesn't like to be bothered. That's the time that he just wants everyone to leave him alone. Kyle does know when being too outgoing is enough. He makes a point to not go too far into other people's business, knowing that he himself doesn't like it when people do so to him.
As outgoing as Kyle may appear, he knows when it's time to be serious. There is a time to joke around and have fun, but there also is a time to draw the line and start acting your age. The line is drawn at different times depending on the situation at hand, but that's him knowing how far to go at certain times.
Some of Kyle's strengths are that he is really good at drawing. A third the time you see him, he is drawing. Other times he is either playing or listening to music. He knows how to play 3 different instruments. If he's not doing either of those two things, he's playing some sort of sport or he's talking with people. Kyle also has his share of weaknesses. Even though he may get somewhat good grades in school, he always had to fight for them. Whether it was studying a lot or doing extra work. It was hard work getting those grades. This has carried onto his jobs outside of school. He always has to work hard at things to have a chance at what he wants them to be. Kyle's a person that would have dire consequences if he slacks off too much.

( H I S T O R Y )
Somehow I'm still here, To explain
[/i][/color][/size]
MOTHER:
Alexia
FATHER:
Matt
SIBLINGS:
Alta(sister), Maddie (sister), Steve(brother)
HOMETOWN:
New York City
HISTORY ESSAY:
Kyle was born on May 23rd. Four years before his baby sister, 2 before his other sister and 2 after his older brother. He grew up in the heart of New York City with his older brother and younger sisters. He was just like the others. Into sports and school, but different from the others with how much he was into music. He loved the city. There were so many different people there; he felt that he was normal. Kyle wanted to live where he was for the rest of his life. Maybe a little more on the outskirts of town but still close by.

Kyle and his family normally go to their grandfather's farm a couple miles north of the city. He didn't mind that very much. Of course he got to transform, but all he really did was walk around the woods while the rest of his family ran around with the dogs.

One day when Kyle was a little boy, only about 11 years-old, he was sitting at his grandfather's house trying to draw under a tree. His body temperature had been getting warmer and warmer every day. By that day it had gotten to 108.3*F. A little bit more than his youngest sister, Alta. He knew what was going to happen though. A couple nights before, he was sitting in the kitchen with his father and grandfather. He knew something was different because Granddad Bob, their grandfather, never left his house unless he was going somewhere to get groceries or something along that nature. He never came into the city. Always going around it or staying in the outskirts of New York City.

That night he was sat down at the table with his other brother who was a year younger than him. About the same thing was happening to him, also. Their mother was out running errands with the two girls, so they wouldn't hear about what they were before they were ready to know. Their mother, Alexia, never really liked hearing about what was going to become of her children. She always dreaded that day when they transformed. She didn't want them to think that she was only a human, and they and their father were wolves. She didn't want to feel like they didn't like her anymore, for knowing the whole truth not just part of it. Her husband, Kyle's father, always reassured her that they would never look at her for anything less than their mother. They wouldn't look at her like a human and not like them, only for a mother that they would love.

Kyle's father and grandfather asked Kyle and Steve if they had any questions about what was going on with his body. Kyle's first reaction was that they were going to have a certain talk, but they weren't. Kyle had told him that he had only one, and it was about his body temperature raging out of control. They told him that this was because he was a werewolf. On and on into the night, they talked and talked about what they were and the history of how they became what they were. Steve and Kyle were full of questions once their father told them why they had sat them down alone. Their father, Matt, and their Grandfather took them to the farm the next day to teach them how to phase and un-phase.

Kyle would never forget that night. He still uses that night as a resource whenever he is in a situation involving anything about werewolves or vampires. Kyle only met a couple vampires in his life in the city. Once he moved to La Push, he realized that there were probably a hundred or more of them in the near-by city of Forks alone. This was not counting all the ones that lived around them and not in the city or Forks or La Push.

Kyle can still remember the afternoon his youngest sister phased without her knowing it was coming. He knew that it was though. So did his older brother, Steve, his grandfather, and his father. It wasn't something like the way that they did it with either him or Steve or their sister Maddie; they waited for it to happen this time. He thought they were seeing how this way worked out instead of being straight up and telling her. Their mother also wanted to wait a little bit, with Alta being her littlest girl. Again that feeling came back to her like when Kyle and Steve began to phase. Kyle remembers that it took forever for Alta to learn how to control herself phasing and un-phasing. That's what it seemed like to him though.
( P U P P E T E E R )
That the darkest hour never comes in the night

[/i][/color][/size]
ALIAS:
Ashley
AGE:
15
ROLEPLAY EXPERIENCE:
Since October 2008
HOW DID YOU FIND US:
made the site
OTHER CHARACTERS?:
Andorra Fletcher, Pyronia Flora, Isabella Cullen
SECRET PHRASE:
Removed by Admin
RP EXAMPLE:
Andorra is enrolled in Forks, Washington High School as a senior. She has met the Cullen Family and found out they are vampires too. She also found that they hunt just like her. The Cullens' have also filled her in on the pack that was made between them and the La Push Pack. How that no vampires are allowed to bite any humans and they cannot go onto their territory. In return the La Push Pack (werewolves) would not destroy them.

She thought that this was interesting and she in return agreed to what the pack was. Andorra didn't want to be rude and intrude on the Cullens, so she decided to go out and buy her own home to live in. She always enjoyed hanging out with Rosalie and Alice. She finally had people she could talk to without trying to hide anything from them. They stay together at lunch and Rosalie and Andorra had a few classes together with Rosalie's soul mate Emmett.

Rosalie told Andorra about how every vampire has a soul mate and it takes time to find who could be her soul mate. She kept the hope alive that she would find her soul mate some day. Alice also told her that it would happen out of nowhere like it did with her and Jasper.

Andorra learned that three of the Cullens also had powers like her. Jasper could affect people's emotions like her but he did it a lot quicker that her. Alice could see the future but it always changes when someone changes their path. Edward could read people's thoughts. Andorra knew the try to keep her thoughts hidden when he was around. Edward thought Andorra was a nice person and was like a little sister to him. Edward always brought Andorra to work and picked her up. She worked at the Applebee's in Seattle. She loved being about the work around people without having the urge to kill them.

Andorra was enjoying her job until one day a group of six guys came in. They smelled awful to her. She didn't want to be rude so she just ignored it. She thought the one boy was cute; she heard the others call him Jacob. Whenever he would look at her, her knees would shake. She wondered if this is what Alice and Rosalie meant. Well, she went and took their order and gave them the best service ever. When it was time for her to go Jacob came up to her. They both started to talk. Edward was waiting outside for her to get off her shift. When Alice called him, she told him that she had a vision and Andorra all of a sudden disappeared. Edward rushed into the restaurant to see Andorra talking to a boy and then he knew who she was talking to. He looked around and saw the rest of them. When he rushed over to her the rest of the group of boys came over to Jacob's side. Andorra had no clue what was going on.

After a ton of yelling, Jacob finally realized that Andorra was a vampire and Andorra realized that he was a werewolf. She knew that she wasn't supposed to like him but she couldn't help it. She wondered how much trouble she was going to be in with Carlisle and Esme.

credit to
jenna aka alice cullen
who designed this application.
If you would like to use it, please contact an admin and
do not
remove credit.
Lyrics credit to SHINEDOWN - Sound of Madness.[/size]
[/font][/center]